-->
Chasing Asylum – Available for the first time on Australian TV
Thursday, August 24 2017
Available for the first time on Australian TV, 'Chasing Asylum' offers a chilling look inside life for refugees exiled to Nauru and Manus.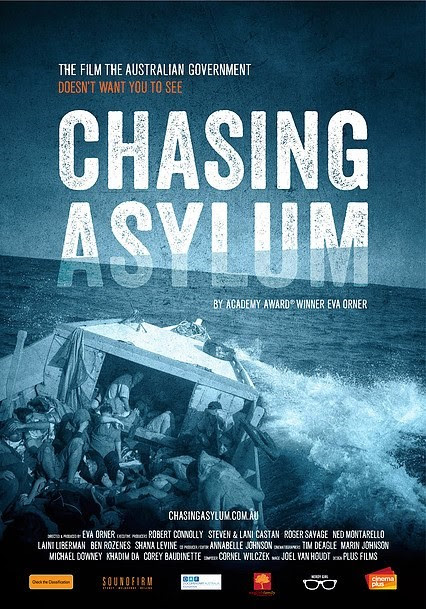 The release by 
Al Jazeera
 of the full-length version of 
Chasing Asylum
 online could not be more timely.
As 2,000 people – the great majority refugees – continue to be held in cruel, inhumane and degrading conditions on Nauru and Manus, this human warehousing continues to extinguish hope and deepen despair. And it continues to cause severe damage to the refugees' physical and psychological health.
Mental health experts have persistently warned that unless swift action is taken to restore hope, many more women, men and children will express their despair by trying to harm or kill themselves.
Amid this 
escalating crisis
, we must never lose sight of the dire plight of these people, who must be urgently evacuated to safety with dignity.
Chasing Asylum
 exposes from the inside the real impact of Australia's offshore processing policy.
"Eva Orner's powerful documentary exposes appalling treatment of asylum seekers in Australia's detention centres." Variety
Refugee Legal's Executive Director and human rights lawyer, David Manne, who appears in 
Chasing Asylum
, says:
"It's an honour to have been involved in Chasing Asylum – a truly powerful, heart-rending, humanist film.  It makes a profound contribution to the real dialogue we simply must have now in Australia about our treatment of people seeking asylum.  Refugee Legal is delighted to be sponsoring these two special screenings with time for discussion."
Refugee Legal:
 has played a leading role over the years in defending the rights and dignity of people subject to offshore processing and human warehousing in Nauru and Manus Island.
Refugee Legal: currently acts for a number of extremely vulnerable women and families who fear being returned to further danger and limbo in Nauru.
Refugee Legal: is Australia's largest non-profit provider of free legal assistance to asylum seekers, refugees and disadvantaged migrants.
Visit us at www.refugeelegal.org.au
Categories