-->
New Match Challenge: Donations matched dollar for dollar by an anonymous donor
Tuesday, December 15 2020
We're delighted to advise that the match challenge of $25,000 by an anonymous donor has been reached – and we're pleased to announce an additional match challenge of $25,000 by another anonymous donor and longstanding supporter. This means your donation will be matched dollar for dollar until 25 December – and your impact doubled.

The COVID19 pandemic has affected our lives in many extraordinary ways, but amongst those most vulnerable to its impact – and in desperate need of our help – are people seeking Australia's protection. And amidst the pandemic, there are many stories of courage and hope.

Like Khin Aye* and her children.

Khin Aye is a 41-year-old woman from Myanmar. She survived brutal abuse at the hands of the military, and lost her father and two siblings when she was only 12. As an adult, Khin Aye, her husband and her three children faced constant humiliation, threats and violent attacks in her family home. Her crime: support for the pro-democracy movement. 10 years ago, Khin Aye fled in fear to Australia with her children. Their family was torn apart with her husband forced into hiding.

Refugee Legal assisted Khin Aye to pursue her claims for protection with her teenaged children. The legal process was long and arduous. It involved initial rejection by the Department of Home Affairs, multiple Tribunal hearings and Court appeals –
and the tireless work of countless lawyers.

Almost a decade after seeking protection in Australia, Khin Aye, her daughter and two sons – now adults – recently received the news that they finally had been granted permanent protection visas. And the chance to build a new home in safety. Khin Aye expressed deep relief and hope for the future. She continues to be a strong advocate for the rights of her people.

Based on our 32 years' of experience, we know that our expert legal assistance is so often the difference between people like Khin Aye and her family secure safety or being deported to danger.

Help us to help people like Khin Aye and her children who deserve a fair go before the law and the chance to build a better life in safety, with dignity and hope.

Thank you to the many donors who have already donated to our End of Year Appeal. You've helped us to meet the generous dollar for dollar match of $25,000 provided by an anonymous donor. And profound thanks again to this long-time supporter.

On the back of this, another anonymous donor – and longstanding supporter of Refugee Legal – has now offered a new match – dollar for dollar – for donations up to $25,000 until 25 December.

If you haven't already, please consider giving to our Refugee Legal End of Year Appeal. If you have already given – our sincerest thanks.

Let's, together, do all that we can in these turbulent times to ensure that vulnerable asylum seekers, refugees and migrants are cared for and protected.
Sincerely and with thanks,

David Manne
Refugee Legal
Executive Director & Principal Solicitor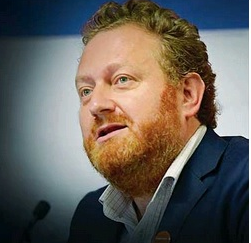 Categories